InnoGIO GIOfresh tableware Owl snack bowl with lid GIO-910PINK
Catalogue number:  GIO-910PINK
ean: 5903317816300
Information on the expected delivery date: Right away GIOfresh tableware Owl snack bowl with lid
Special and one of a kind owl bowl for child's over 6 months old. 
Previous
Next
Easy and fun
An exceptional and one-of-a-kind bowl designed for children over 6 months of age. The Little Owl will make your child's meals a fun and easy experience. The bowl has a very convenient lid, which can transform the bowl into a container for storing food, as well as a snack bowl. The bowl has a special suction cup, thanks to which the bowl is attached firmly to the table top. If you press the bowl against a smooth surface, it doesn't move, which makes it easier for your child to eat the meal and keeps the bowl from falling onto the floor. Curved inner edges make scooping food easier. The handles on each side make carrying the bowl convenient. We've also considered the parent's comfort – the bowl is microwave, freezer and dishwasher friendly. Made from high-quality food grade silicone, it is safe to use and it doesn't emit any harmful substances. The unscented silicone doesn't impact the flavour of food served in the bowl. The bowl's appealing design will grab every child's attention and will encourage even the fussiest eaters to take a bite.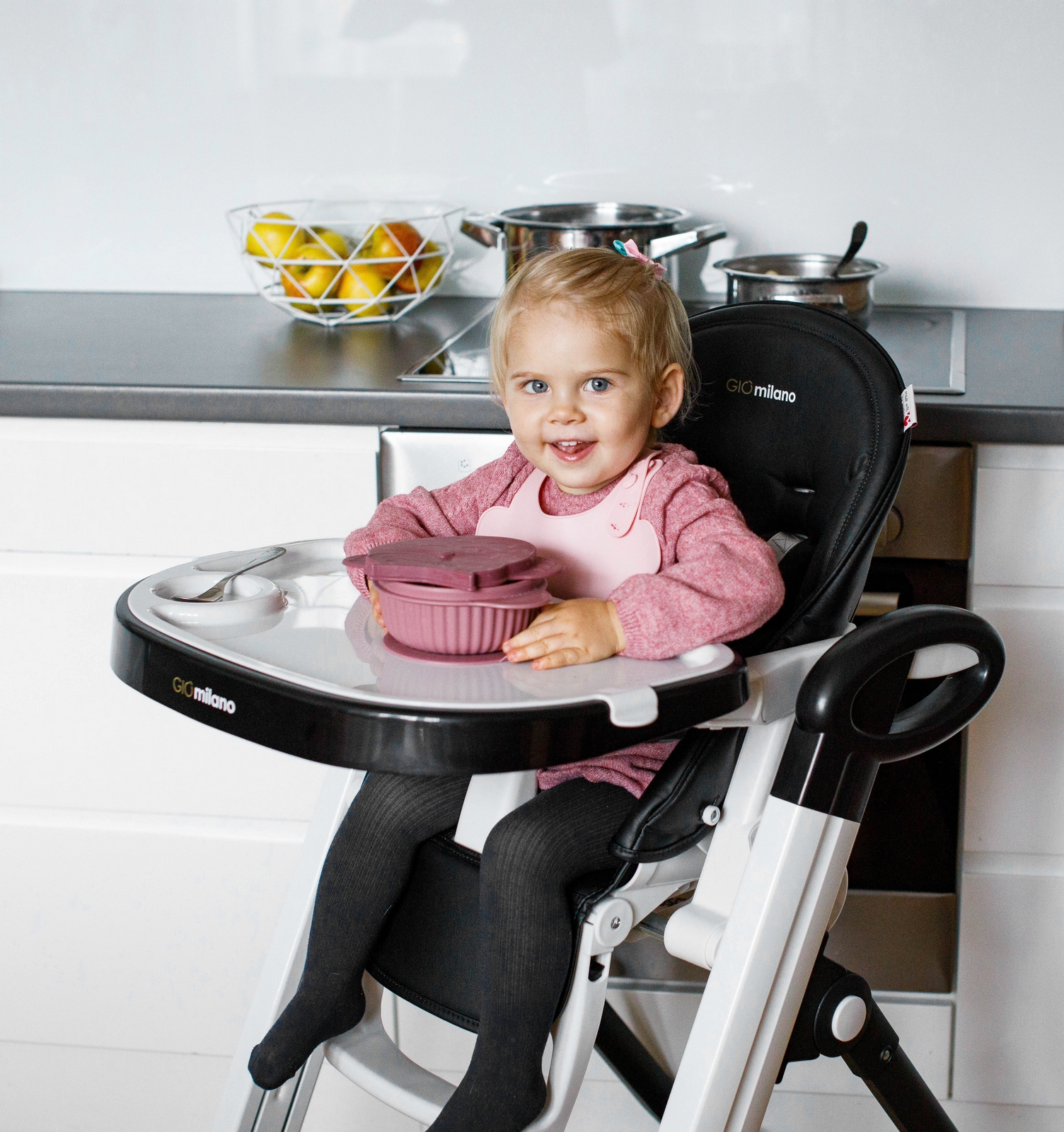 yummy 
Won't spill even a drop.
Press the bowl to a smooth surface and the bowl will not move.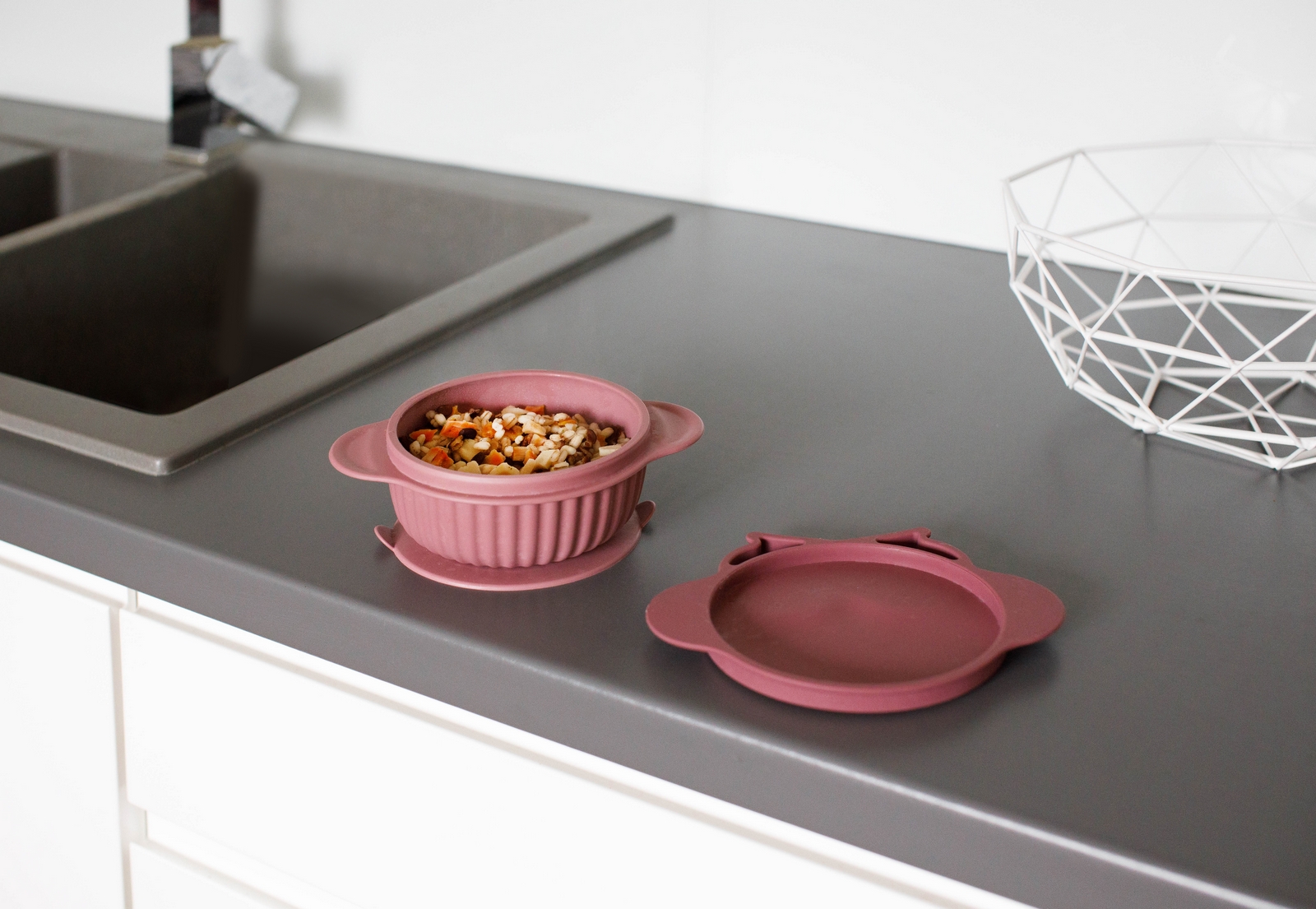 Safe product
• Age: 6m+
• Complies with EN 14372
• Dishwasher safe
• Can be used in microwave, oven and freezer (-20°C to 220°C)
• Ideal for learning to eat on your own
• Fits most high chairs
• Non-slip surface
• Flexiblea and durablea - resistantto breakage
• Hygienicand easy to clean
• BPA free
• Thanks to the silicone surface, it does not scratch
For fussy ones
Material: 100% food grade silicone
Product dimensions:   17,3 x 6,3 x 14 [cm]
Package dimensions: 17,5 x 6,5 x 14,2 [cm]    
CN code: 3924 10 00