InnoGIO GIOfresh Silicone bib GIO-940BLUE
Catalogue number:  GIO-940BLUE
ean: 5903317816393
Information on the expected delivery date: Next week
Aesthetic
Ideal for starting the adventure with independent eating and for adding new foods to your baby's diet. The aesthetic pastel colours and the attractive, eye-catching design go hand in hand with the product's functionality. The bib is great at protecting the child's clothes from getting dirty during mealtime. The deep front pocket is great for catching food that didn't end up in the baby's mouth. Because the bib is light and flexible, it is a great fit for the child's body. The neckband has a four-step size adjustment to fit around baby's neck. This makes the bib universal for children of different age groups. The material used for the product is durable, soft and skin-friendly, easy to roll and fold. You can easily fasten and unfasten the bib thanks to its round buttons. Made from high-quality silicone safe for children. Easy to clean. Dishwasher-safe. Thanks to the bib's resistance to heat, you don't need to worry about spilling a hot meal on it.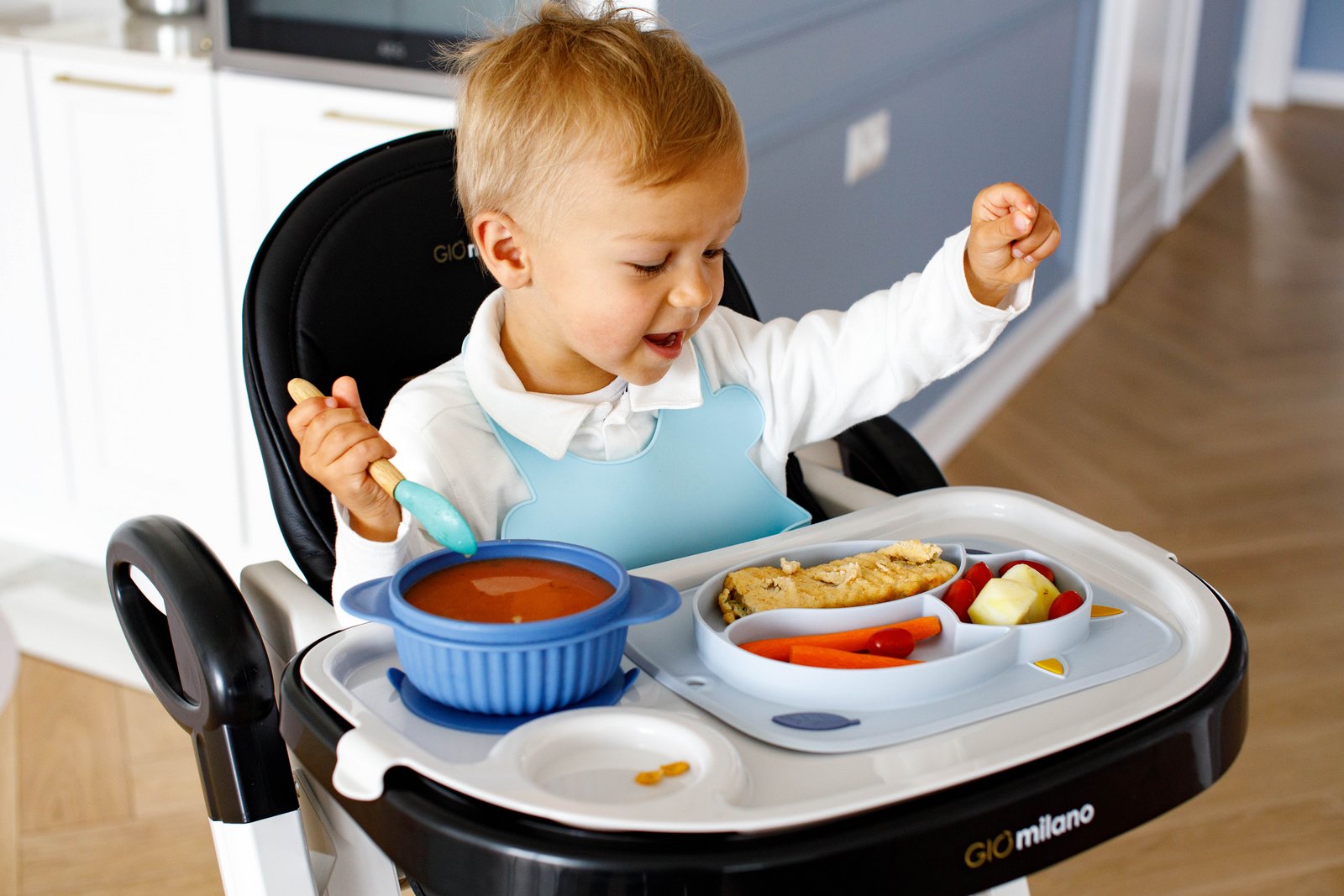 kit
Easy and fun eating 
On our website you can find other products from GIOfresh series, which are able to extend your child diet.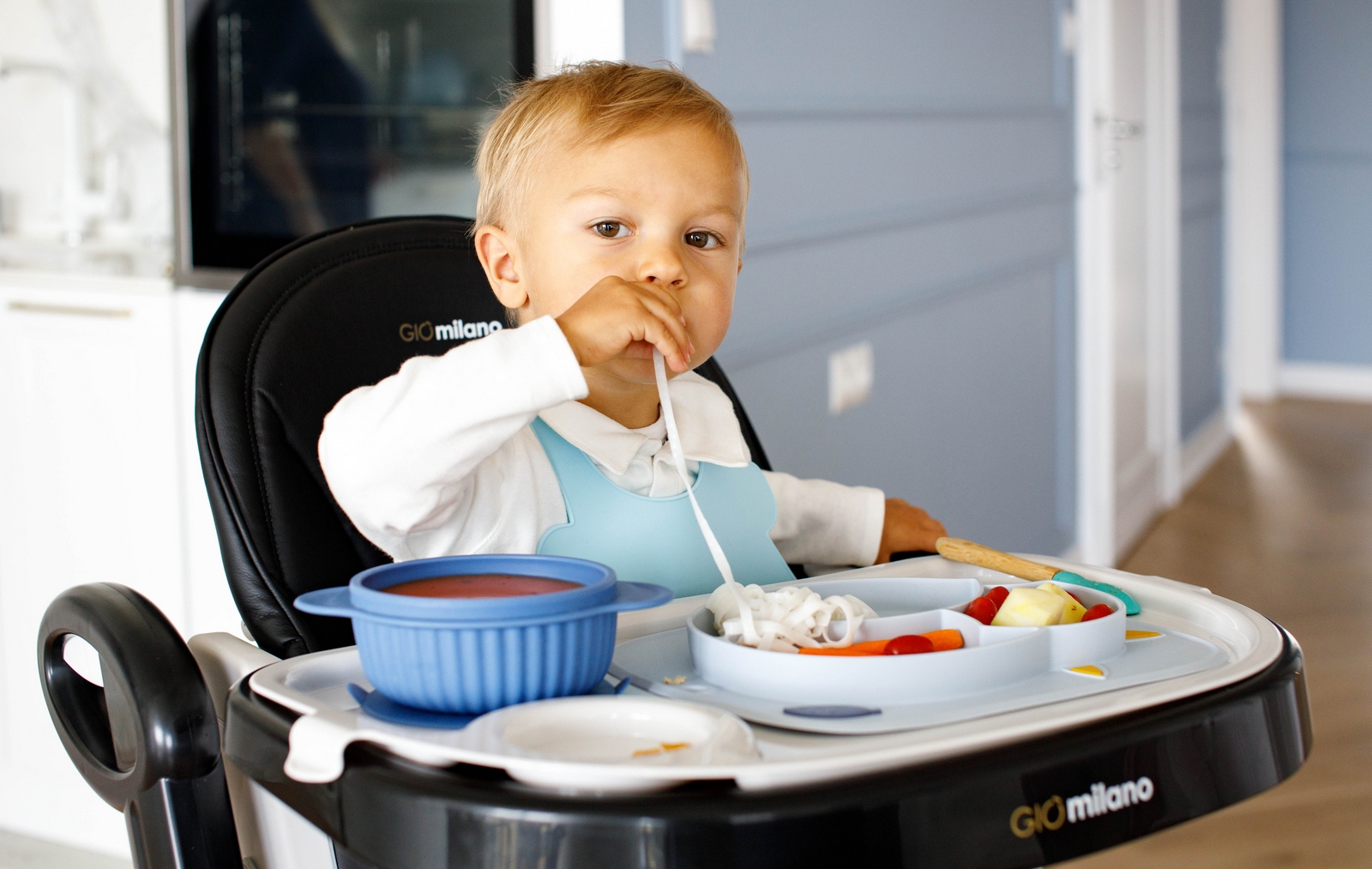 Safe product
• Age: 6m+
• Compliant with the standard EN 14372
• Can be clean in dishwasher
• Temperature resistance ranging from -20 °C to 220 °C; the product can be cleaned in boiling water.
Flexible, hypo-allergenic and very resistant to damage.
• Non-slip surface   
• Hygienic and easy to clean

 Available in pink and blue color.  
Perfect product
Made of: food grade silicone
Product dimensions:   ​​29 x 21 x 3  [cm]
Packaging dimensions : ​​8,1 x 3,2 x 21,2  [cm]
Weight: 93 [g]  
CN code: 3924 10 00