GIOfriends Oscar
GIOfriends will support good sleep at every stage of a child's development. 
Previous
Next
Safe from the first days of life
Oscar the raccoon will become your baby's friend from the first days of life and will remain so for many years. Luminous tummy can be used as a bedside lamp for the child who is afraid of the dark. Before falling asleep or after waking up, he can touch the tummy to turn on the lamp. The mechanism located in the tummy also functions as a music box with 10 melodies. Specially selected noises will calm the child and contribute to a peaceful sleep. Thanks to the volume control you can adjust it to your baby's needs. In the clasp at the back you will safely place the mechanism without worrying about removing it by the toddler.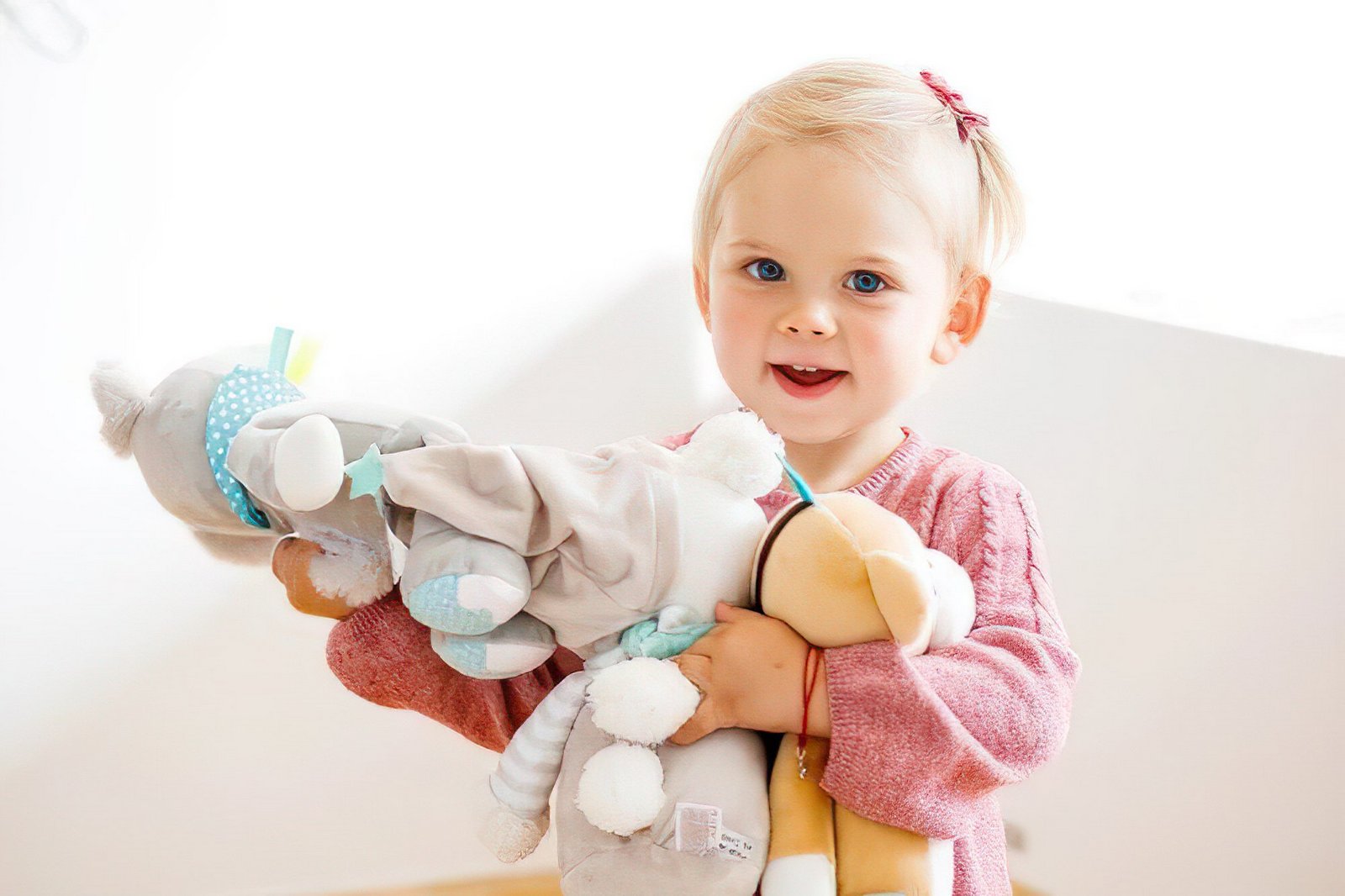 friends
The changing colors of the lights will help your baby fall asleep effortlessly.
Support for your baby's good sleep.
Mechanism
- Does not heat up
- 3 step timing (10, 20, 40 min)
- Easy to use
- Two light modes:
- White warm light when in nightlight mode
- Blue, green, yellow in music mode
- Noises:
- Sleep melody
- Sea noise
- Sea murmur with melody to fall asleep in background
- Bird song sound
- Bird song with melody to sing you to sleep
- Soothing pink noise
- Soothing pink noise with lullaby background
- Sound of a peaceful night with a soothing melody in the background
- River noise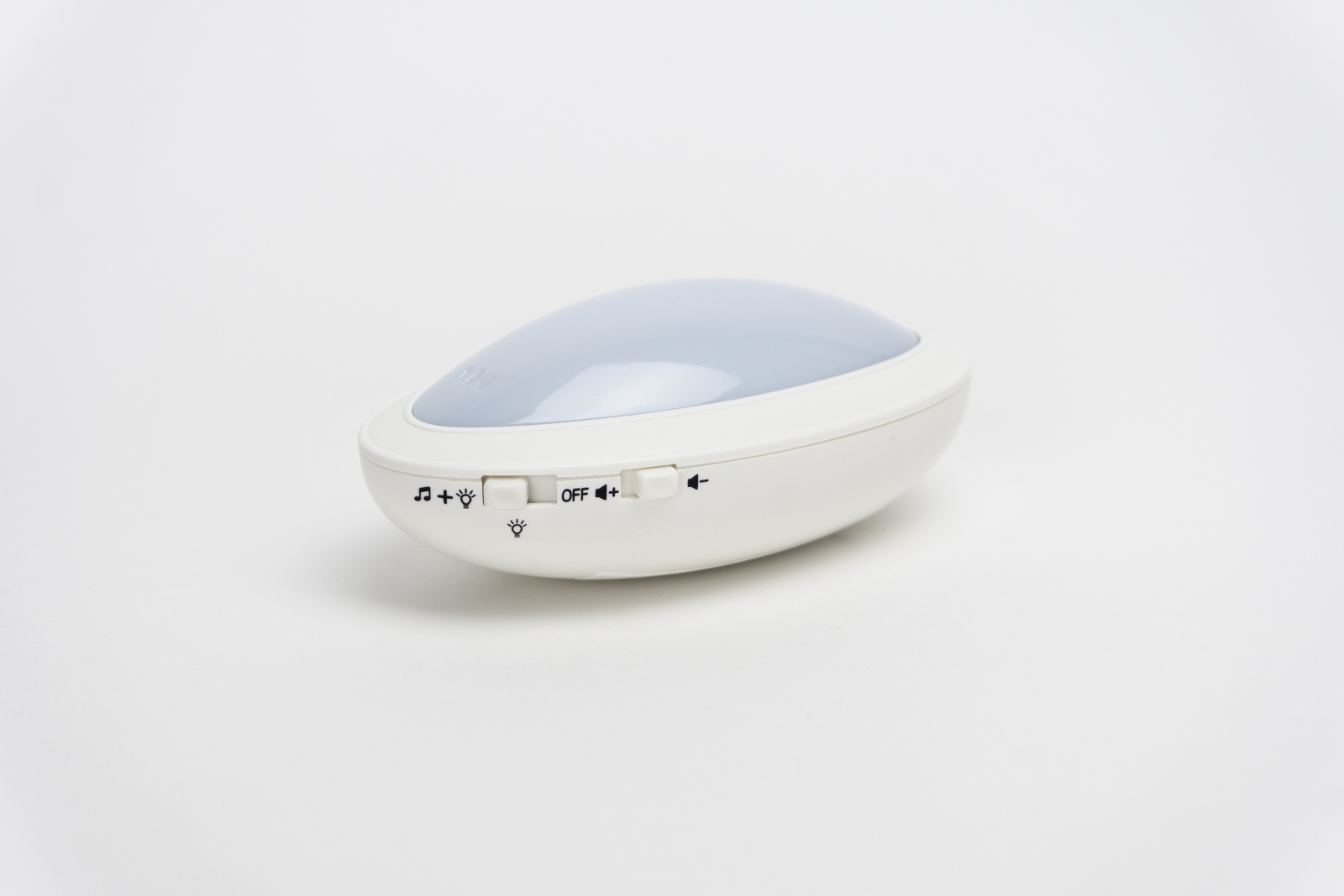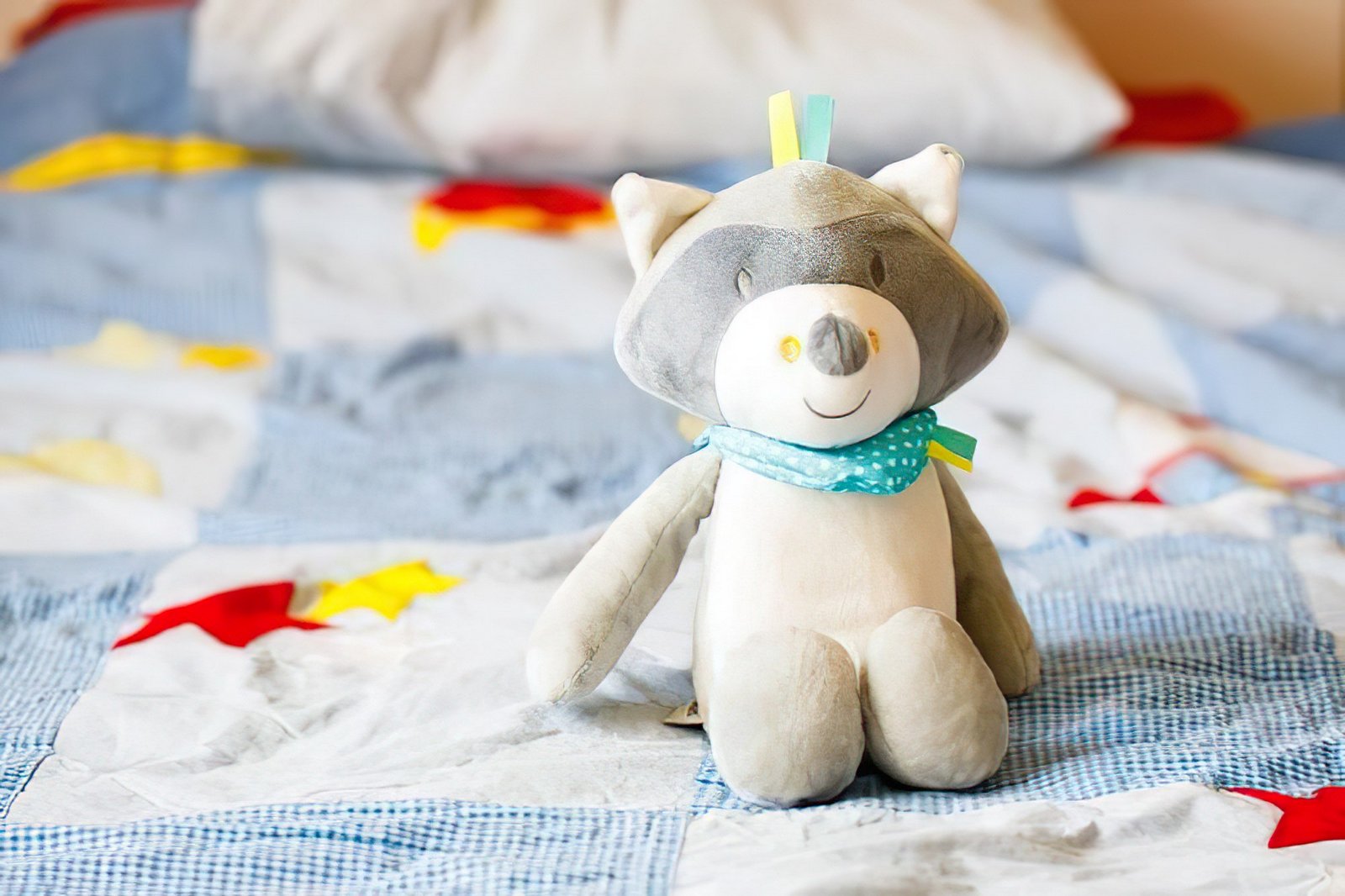 Safe product
The cuddly toy was made of various textures of material, thanks to which it stimulates many senses of a child. The toy develops imagination and has a positive impact on his emotional development. The use of neutral colors and design will make the mascots fall to the taste of every child and perfectly fit into the interior of every child's room.

GIOfriends cuddly toy will be a professional help for parent in putting baby to sleep.  With melodies, nature sounds and a soft night light, the cuddly toy will create the perfect atmosphere to slowly lull your baby into tranquility and then into sleep. 

The mechanism of the interactive toy can be used separately without the cuddly toy. It has a contoured foot that makes it stand steadily. The mechanism does not heat up, so it is completely safe for baby.

Our GIOfriends mascots grow together with your child. For a toddler it works great as a music box lamp. For a little older as a lamp, and for a preschooler will be a great cuddly toy in which you can hide your treasures.
The perfect product
Age: 0m+
Hand wash
Different fabric textures
Embroidered cuddly face
Material: 100% polyester
Mechanism powered by 3 AAA batteries
Certifications: BSCI, CE.
Product height: 35 cm
Package dimensions: 18.50 x 14.00 x 27.50 [cm].
CN Code 9503 00 41
Specifications
| | |
| --- | --- |
| Material | 100% Poliester |
| Product dimensions (L x W x H) | 18,5 x 14 x 27,5 |