InnoGIO GIOrabbit Alarm Clock & Silicone Night Lamp GIO-135
Catalogue number:  GIO-135
ean: 5903317816423
Information on the expected delivery date: Next week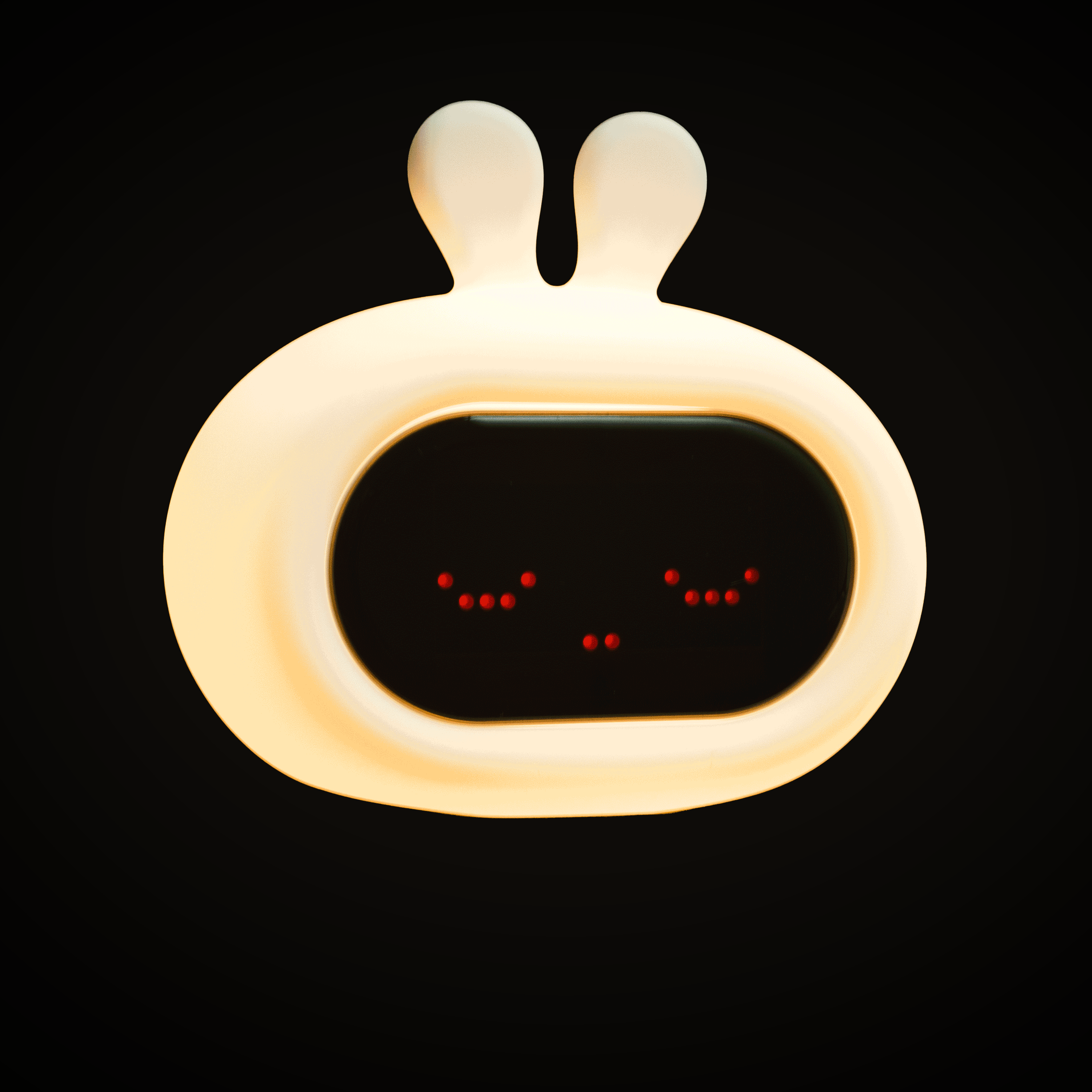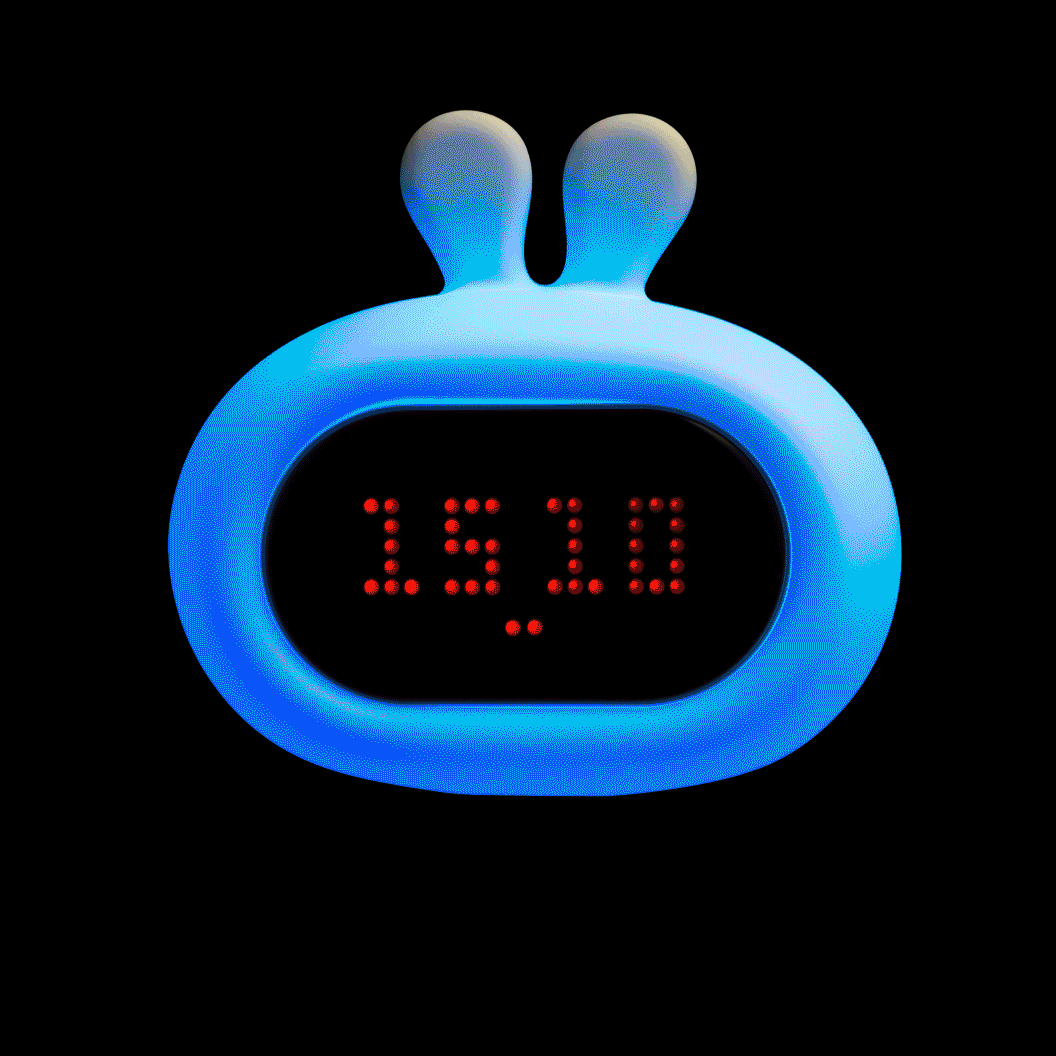 Light up the room with joyful lamps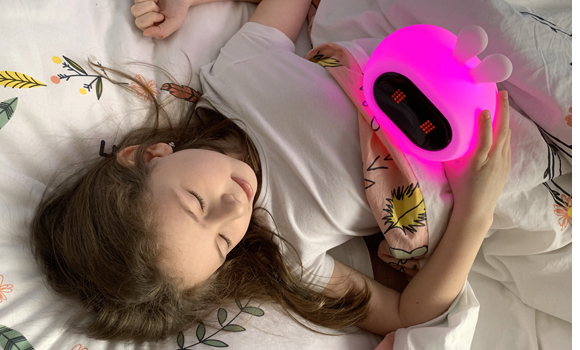 The GIOrabbit lamp has a built-in alarm clock that will wake up even the biggest sleepyhead!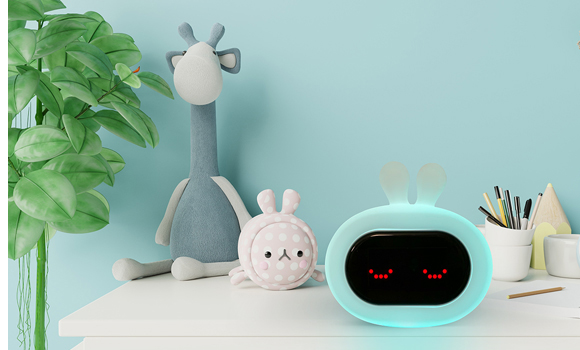 The rabbit reacts to the touch of a hand, changing colors and displaying funny faces with accompanying sounds.
Start each day with a smile!
GIOrabbit is one of the newest models of InnoGIO lamps. The bunny, shining in 8 colors, combines the functions of a lamp and a clock with an alarm clock. The display of the lamp shows the time alternately with happy faces, which are accompanied by equally amusing sounds during the shift.

Thanks to the alarm clock function, your child will never sleep to school again! You can choose from 8 melodies that will effectively wake you up with a smile every day!
Safety and fun
The soft, flexible BPA-free silicone from which the lamp was made ensures the safety of use even for the smallest children. The lamp does not heat up. Its delicacy to the touch makes children very happy to hug it. Funny faces and sounds are great fun for these little ones and those little bigger ones.

A lamp with the alarm clock is extremely easy to use. Thanks to the built-in battery, it can be conveniently and quickly charged using a USB cable (included).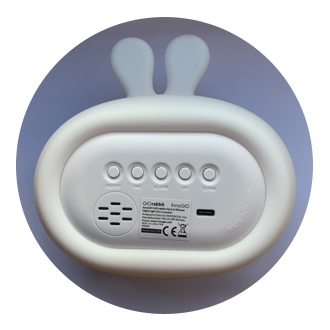 Clock & Silicone Night Light

GIOrabbit

Charged via USB-C cable (included)

Clock alarm

Lamp with a clock function

Touch switching for changing the light of the lamp and the LED color

BPA free silicon

A fully charged lamp can work up to 12 hours

It lights up in 8 colors, changes color gradually every 3 seconds

Meet the whole family of our lamps
Specifications
| | |
| --- | --- |
| Power | 1,5 V |
| Battery capacity | 1200mAh |
| Accessories | kabel USB-C |
| Material | ABS_ Silikon |
| Product dimensions (L x W x H) | 16,00 x 9,00 x 16,50 cm |