InnoGIO Night Lamp GIOpanda GIO-115
Catalogue number:  GIO-115
ean: 5903317816577
Information on the expected delivery date: Next week
LIGHT UP YOUR ROOM WITH HAPPY LIGHTS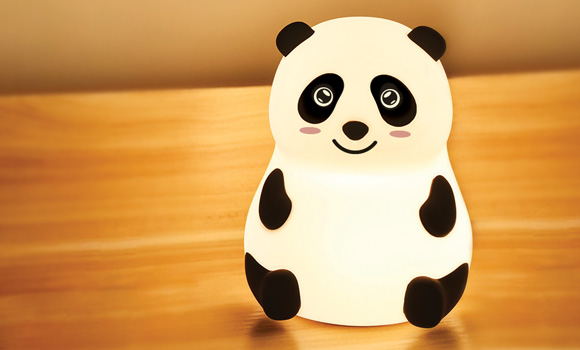 The magical light of the night lamp will accompany your child to the dreamland!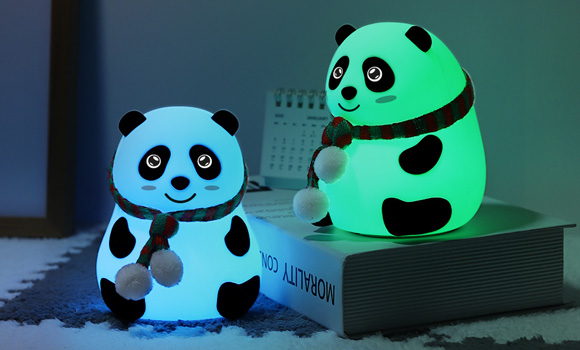 The changing colours of the lights will help your child fall asleep effortlessly.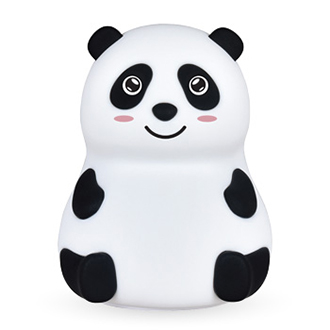 Peaceful sleep for your child
GIOPanda is one of the newest models of InnoGIO lamps. Shining in 8 colors the panda bear will be a perfect companion for your child while falling asleep. The lamp has 3 lighting modes. The lamp does not heat up. Its delicacy to the touch makes the children very happy to hug it. The cute Panda bear will also be useful while traveling, thanks to the built-in battery it can be conveniently and quickly charged using a micro USB cable (included), even in the car.
Safety and fun
The soft material from which the lamp is made ensures the safety of use even for the smallest children. In contrast, the change of color - by touching the lamp with your hand will ensure great fun not only during the evening ritual of falling asleep.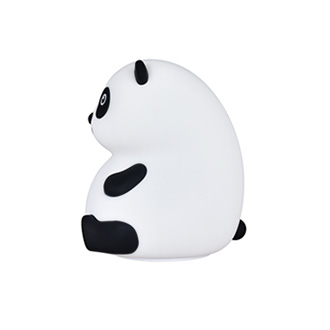 Silicone Soft light GioPanda

From children aged:  from birth                                                                                                                                                                                                                                                                                                                                                                                                                                                                          

Charging via micro USB cabel (included)                                                                               

Touch-activated light colour changes                   

It glows in 8 different colours. Colours change gradually every 3 seconds                                     

 3 operating modes                                                         

Operating time after full charge: around 10 hours

Silicone LED light illuminates in eight colors
Meet the whole family of our lamps
Specifications
| | |
| --- | --- |
| Product dimensions (L x W x H) | 10,90 x 11,50 x 13,90 cm |