InnoGIO Multifunctional device for massage and skincare GIOperfect Shine GIO-705
Catalogue number:  GIO-705
ean: 5903317816812
Information on the expected delivery date: Right away
LOOK BEAUTIFUL WITH INNOGIO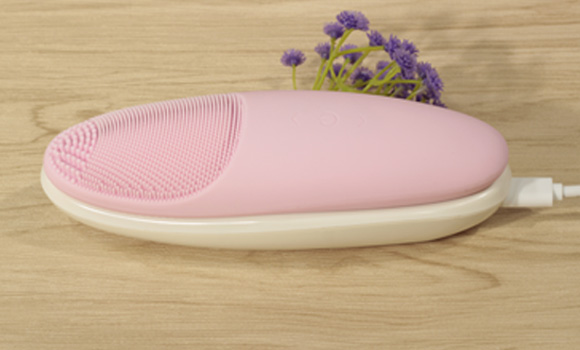 A modern and designer sonic facial brush that cleanses and improves skin!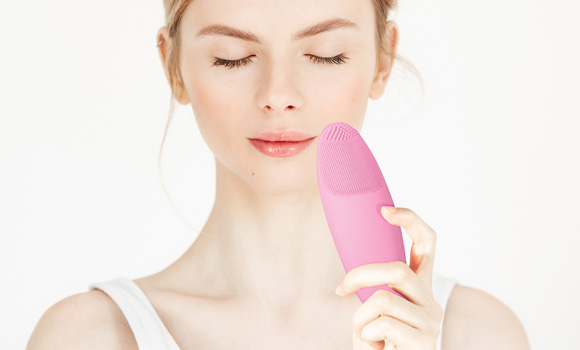 Built-in massage mode in GIOperfect Shine brings soothing relief to the skin.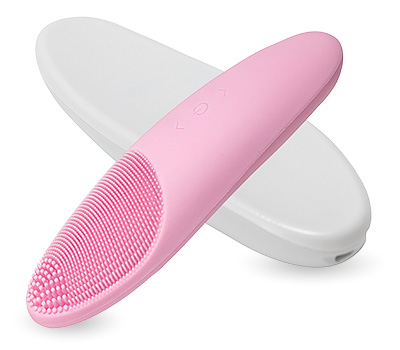 A revolution in facial skin cleansing!
A modern sonic facial skin care brush provides deep cleansing while improving skin condition.
The brush generates vibrations at a frequency of 8000 pulses per minute, thanks to which the silicone pips on the surface of the device begin to vibrate. Thanks to the vibration, the micro-tips thoroughly cleanse, peel and regenerate the skin. The product is made of high-grade silicone gel. It is non-sensitizing, non-toxic and harmless.
The device is equipped with a function to adjust the frequency of vibrations, wireless charging and the function of generating heat. With GIOperfect Shine, your complexion will be clean, radiant and regenerated. It removes keratinized epidermis and evens out skin tone.
The skin becomes revitalized and glowing!
After daily facial cleansing, a soothing massage mode can bring soothing relief to the skin.
Recommended to use once a day. The toothbrush has a heating function. To turn it on, hold down the power button for about 2 seconds until the light next to the power button illuminates. To turn off the heating function, hold down the power button for about 2 seconds.
We recommend using the notched back of the device. The product can be used around the eyebrows, eyes and around the mouth. Move slowly over the skin to stimulate blood circulation and relieve fatigue.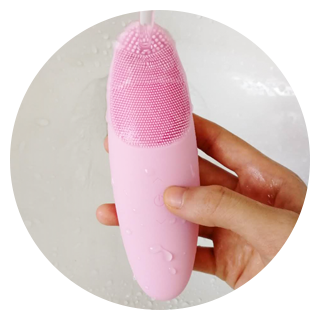 Właściwości techniczne produktu:
Charging time: 3 hours
Battery Capacity: 600 mAh
Motor speed: 8000 pulses/min
Charging voltage: 5V/1A
Product size 14cm x 4.5cm x 2.5cm
The toothbrush has 2 modes:
1. skin cleaning, in which we can adjust the intensity of the action
2. soothing massage mode
The toothbrush has 5 intensity levels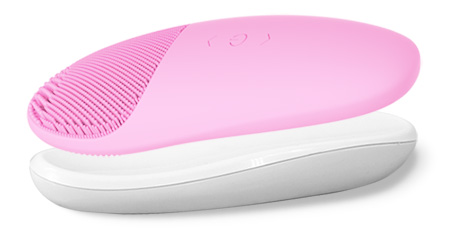 Multifunctional facial massage and skin care device - GIO perfect Shine

Tip with heating function

For massage and skin care
Made of antibacterial
silicone

Effectively applies the cosmetic
to the skin, thereby moisturizing it

Induction charging.
USB cable included.

It has five
vibration modes

Double-sided surface
with silicone nubs