InnoGIO Sonic toothbrush for children GIOgiraffe Pink GIO-450PINK
Catalogue number:  GIO-450PINK
ean: 5903317816676
Information on the expected delivery date: Right away
ORAL HYGIENE FROM AN EARLY AGE!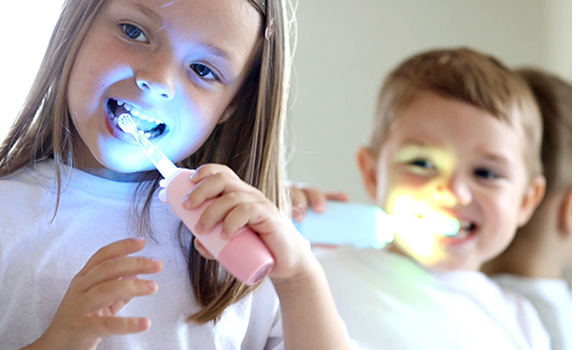 Sonic toothbrush for children GIOgiraffe is available in two color variants: pink and blue.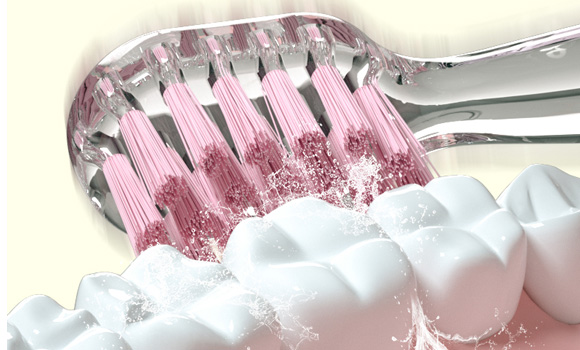 GIOgiraffe protects delicate children's teeth against the formation of harmful caries and cares for the health of the gums.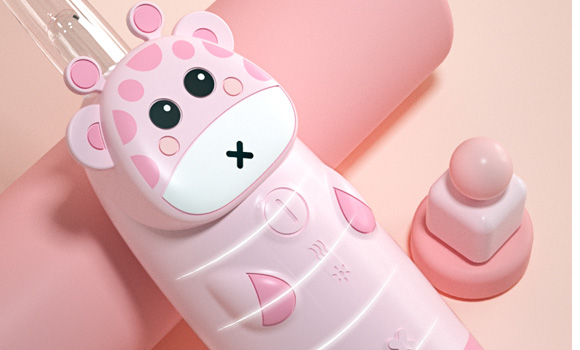 It is equipped with a two-minute timer, which signals the necessity to move to the next quarter of the dental arch every 30 seconds.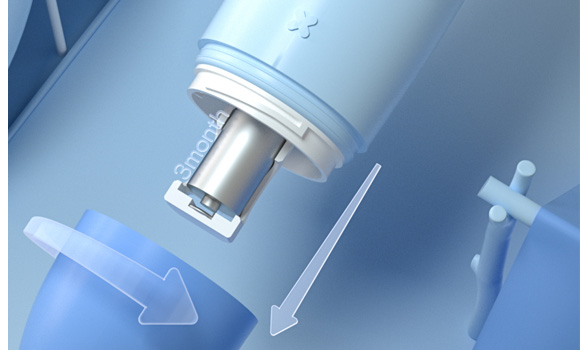 The set includes an additional, replaceable brush head to enjoy a snow-white smile for even longer.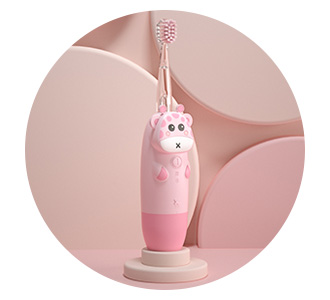 Unique sonic toothbrush for children
Sonic toothbrush for childrenGIOgiraffe supports the habit of proper tooth cleaning from an early age.

The unique and original three-dimensional silicone surface is pleasant to the touch and provides a comfortable grip, and the shining head in 7 colors encourages children to reach for the brush.
Brushing for comprehensive oral hygiene
The soft bristles of the head made of DuPont material, with a rounded tip, are characterized by resistance to damage and wear, ensuring thorough and gentle cleaning of children's teeth. The size of the head is adapted to children from 2 to 12 years old.
GIOgiraffe has 4 pre-programmed power modes that help to properly brush teeth at any age: the first mode - 7 colors, the second mode - gentle brushing, standard brushing and strong brushing.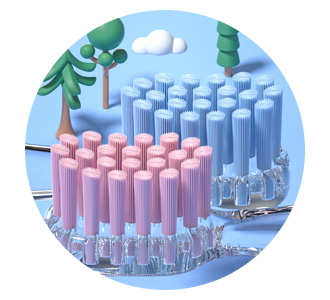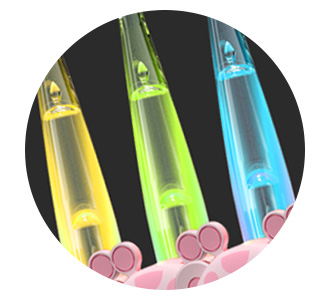 Amazing brush design
Colorful illumination and a cheerful design in the shape of animals will make children love brushing their teeth and develop a healthy habit.

The light and ergonomic handle makes it easier for children to start with self-hygiene of the oral cavity, and the silicone surface prevents the brush from slipping.
HOW TO USE THE SONIC ELECTRONIC TOOTH BRUSH?
Place the brush head on the handle by pressing it down.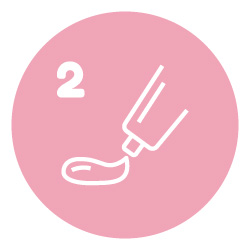 Squeeze the toothpaste onto the bristles of the brush to prevent it from sliding off.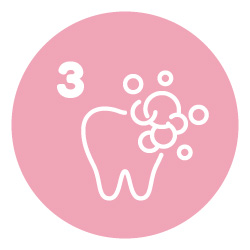 Start the device and brush your teeth. To select the correct mode, press the power button.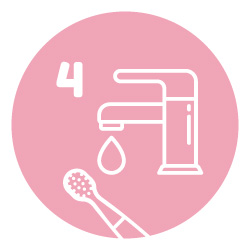 Rinse mouth with water. After brushing your teeth, rinse the toothbrush thoroughly with water.
Sonic toothbrush for children GIOgiraffe
30-second intervals

Four gear mode

Memory Function

Powered by 1 x AAA battery

Work up to 3 months

Replaceable brush head included

2-Minute Timer

IPX7 Waterproof

Silicone Sleeve Design

For children from 2 to 12 years old

Colorful lights
The brush is available in 2 colors: blue and pink
Specifications
| | |
| --- | --- |
| Product dimensions (L x W x H) | 7,5 x 3,7 x 20 cm |