Light up the room with joyful lights
Snowman Boy bedside lamp is not only a way to light up winter evenings, but also an excellent Christmas gift that will please every child!
Thanks to the GIOSnowman Boy Lamp, Christmas will be even more magical. A cute snowman will be a great companion for your child. The friendly and cheerful design of the lamp will make your child love her immediately. The soft and calming glow of light will bring the right atmosphere to the child's room. The changing colors of lights and the soothing melody will help your child fall asleep easily, overcoming all nightmares of darkness.
Changing colors by touching the lamp with your hand and funny clothes - a snowman hat and scarf will ensure great fun not only during the evening ritual of falling asleep.
SILICONE LAMP Snowman Girl
Rechargeable via
micro USB cable
Tap the lamp to change
the LED color
Fully charged lasts for up
to 15 hours
Operate in 7 colors, light color changes ,
gradually every 3 seconds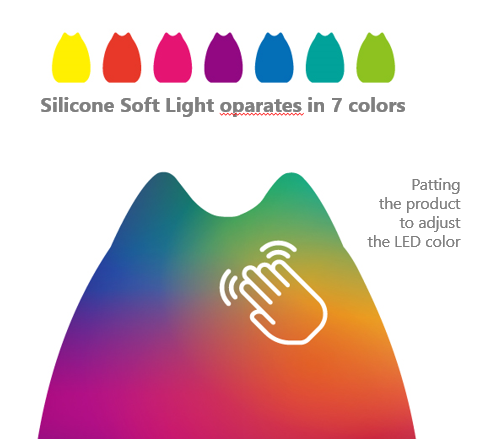 YOUR CHILD'S CALM DREAM