InnoGIO Silicone Night Light GIOrabbit Midi GIO-136
Catalogue number:  GIO-136
ean: 5904405021156
Information on the expected delivery date: Right away
GIOrabbit Midi
LIGHT UP YOUR ROOM WITH HAPPY LIGHTS The magical light of the night lamp will accompany your child to the dreamland!
Previous
Next
Peaceful sleep of your child
GIOrabbit glows in 8 different colours. The bunny is a perfect buddy to accompany your child in a good night's sleep. The lamp has 3 lighting modes. Thanks to the remote, you can adjust the light intensity to your needs. The soft glow lightens up the darkness and gives off a pleasant light to fall asleep to.
The lamp does not heat up. Because it is so pleasant to touch, children simply love to cuddle with it.
The lamp is extremely easy to use. Thanks to its build-in accumulator, you can conveniently and easily charge it via USB Type-C cable (included).
Perfect for a newborn's and infant's room, irreplaceable during night-time feeding and nappy changing. It will also become a best friend of older children, ensuring a good night's sleep and helping them to overcome fear of the dark. During the day, it will be a great addition to your child's bedroom decorations.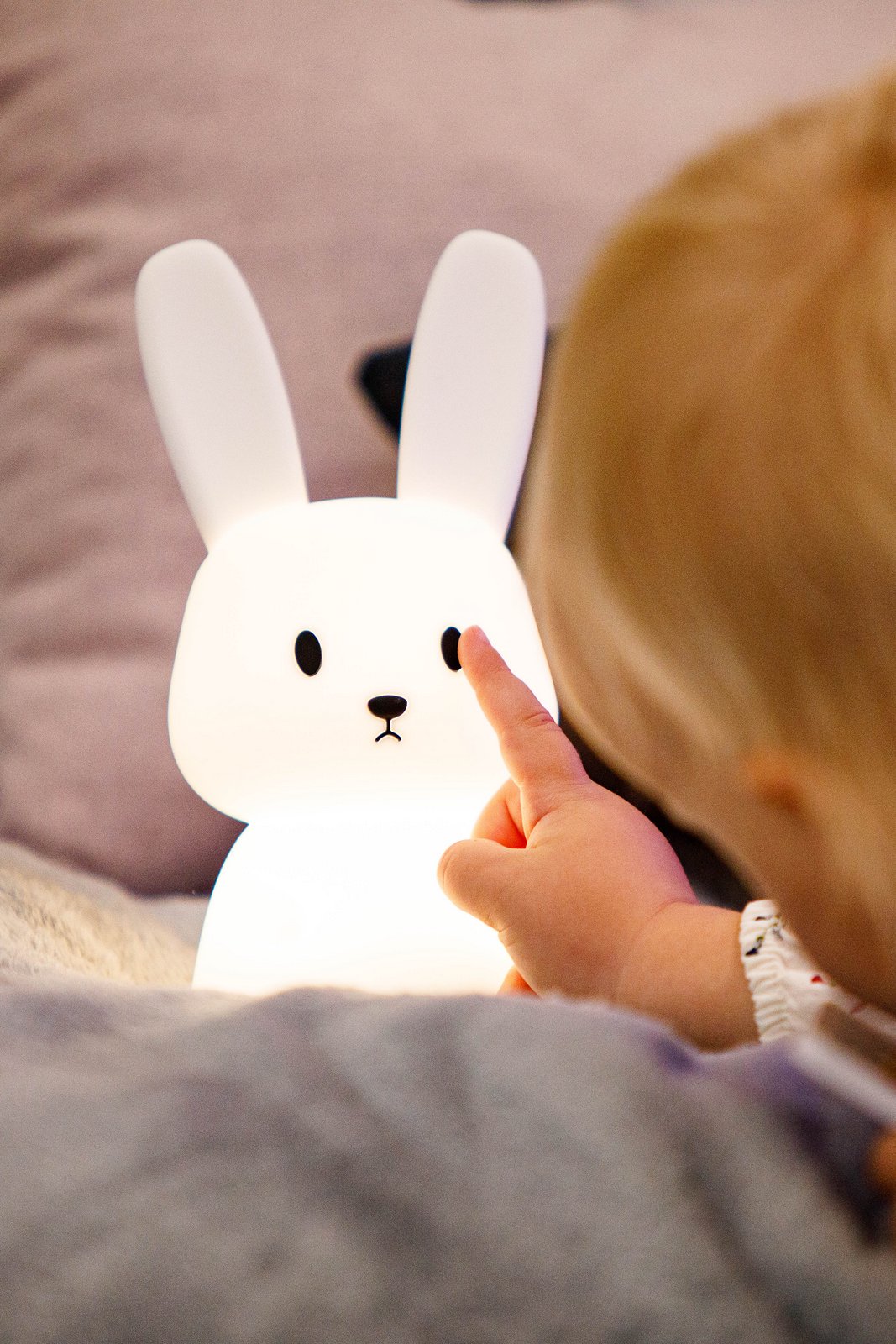 the colors
The changing colours of the lights will help your child fall asleep effortlessly.
This adorable bunny is touch-activated and changes colours gradually.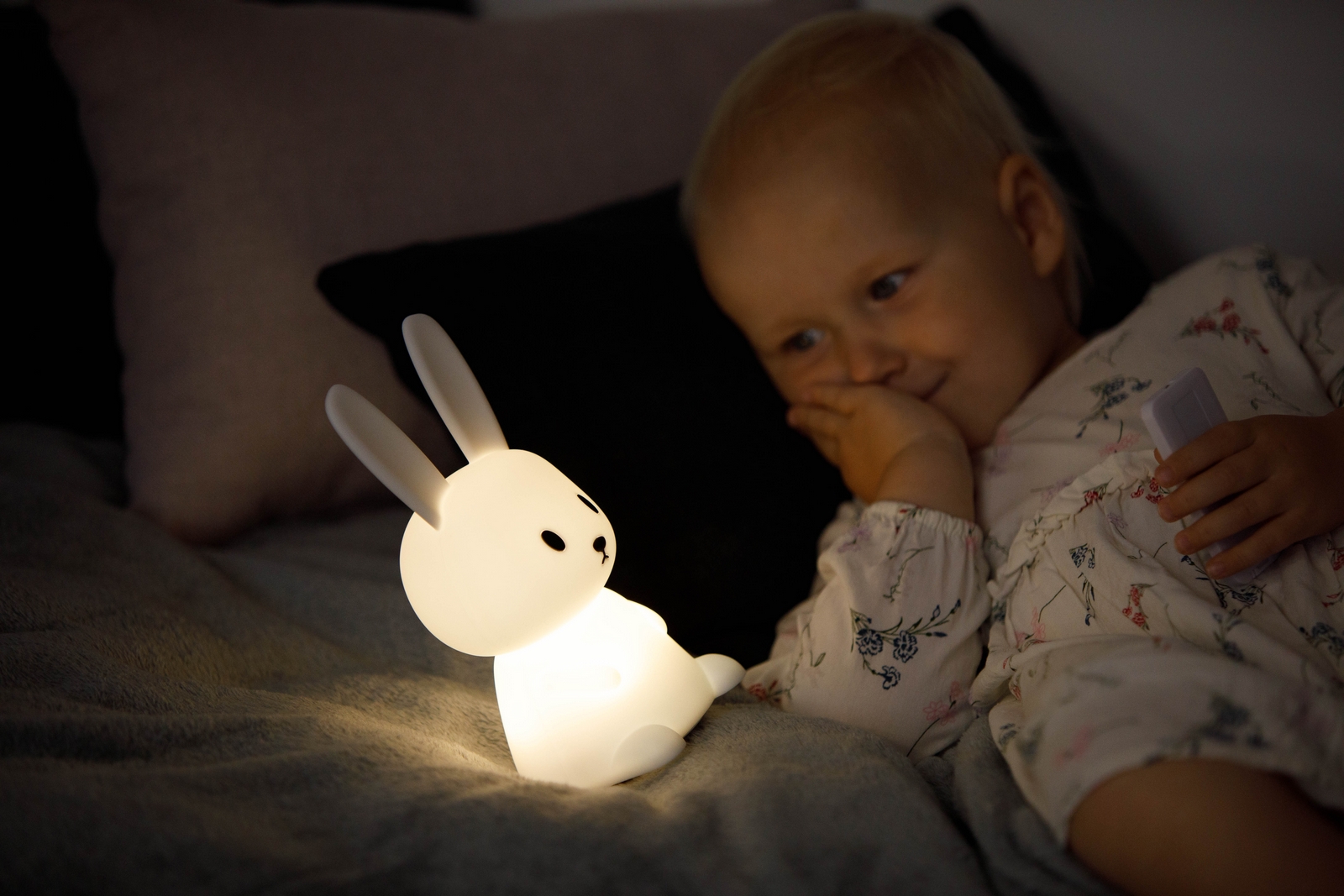 Safety and playtime
BPA-free soft and flexible silicone ensures that the lamp is safe for use even by the youngest children. The lamp has long ears that are perfect for younger children to hold. Changing colours by touching the lamp with hand is a great fun for children, not only at bedtime. The child can squeeze the lamp as much as it wants, as it will quickly go back to its original shape.
For children aged: from birth
Charging via USB Type-C cable (included)
Touch-activated light colour changes
It glows in 8 different colours. Colours change gradually every 3 seconds
3 operating modes
Operating time after full charge: around 10 hours
Colorful dream
Product Dimensions:   ​9,5 x 8,5 x 20 [cm]
Package dimensions: ​9,8 x 9,7 x 20,8  [cm]    
CN Code: ​9405 20 40
Specifications
| | |
| --- | --- |
| Input voltage | 5V 1000mA |
| Accessories | kabel USB-C |
| Material | ABS_ Silikon |
| Product dimensions (L x W x H) | 9,5 x 8,5 x 20 |