InnoGIO GIOfresh tableware Fox snack plate Stick & stay GIO-900PINK
Catalogue number:  GIO-900PINK
ean: 5903317816287
Information on the expected delivery date: Right away
It's snack time!  
The GIOFresh's InnoGIO silicone plate and its non-slip surface will help every child to master the skill to eat on their own. Thanks to the silicone base, the plate sticks to smooth surfaces and does not move around on the table top. The plate is divided into 3 sections, which easily fits a 3-component meal for your child. If you press the plate against a smooth surface, it will make eating easier, and it will also prevent the plate from ending up on the floor. The plate's division into 3 sections will be helpful for introducing new foods to your child's diet. You will effortlessly compose varied and interesting meals on the plate, which will encourage your little one to eat. Rounded inner edges will make scooping food easier. We've also considered the parents' comfort – the plate is microwave, freezer and dishwasher friendly. The round hole on the right side of the plate is useful for drying the product after washing or for storing it on a hook. Made from the high-quality food grade silicone, it's safe to use and it doesn't emit any harmful substances. The unscented silicone doesn't impact the flavour of food served on the plate.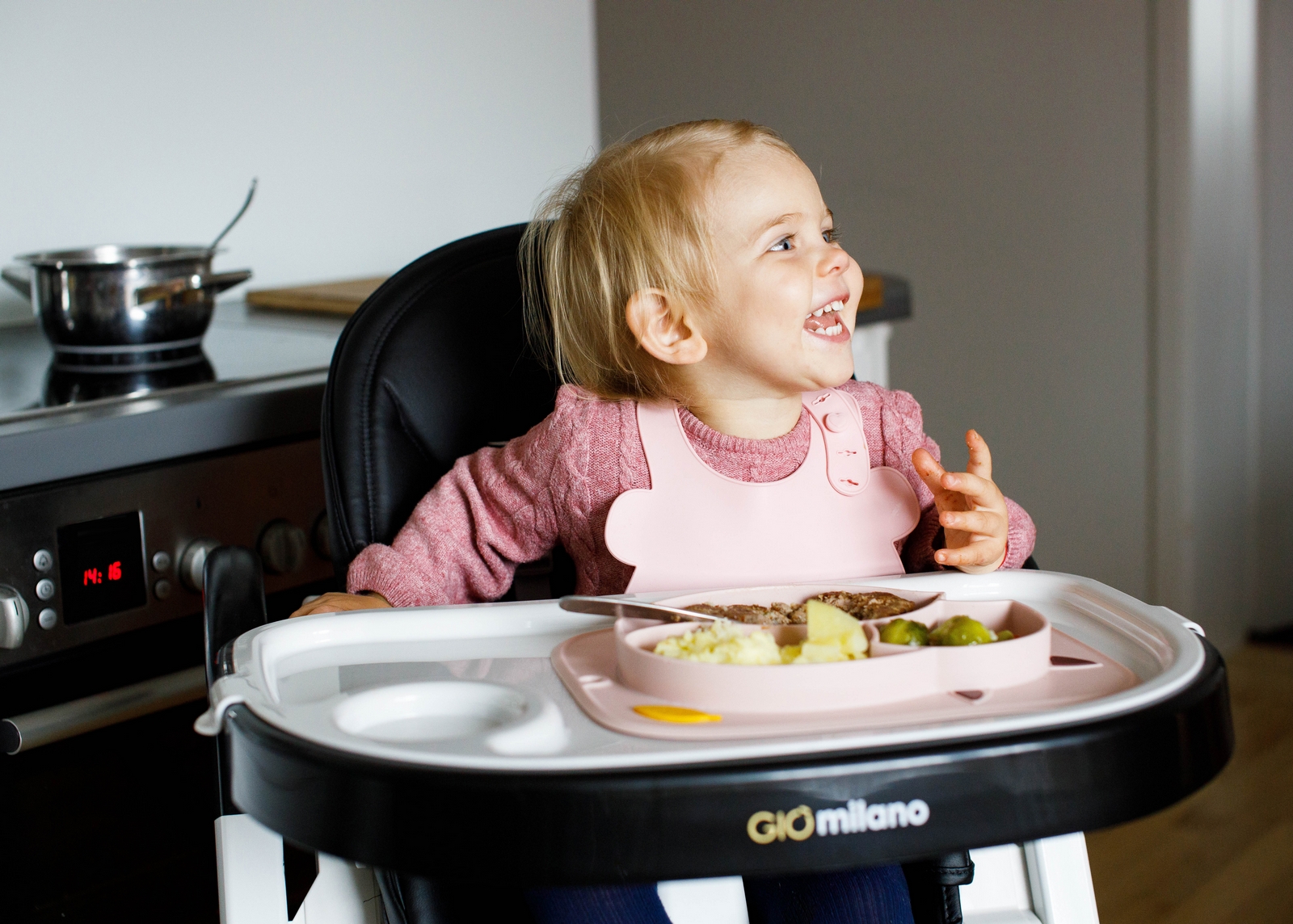 fox
Easy and fun.
When the whole meal is eaten, a cute little fox appears at the bottom of the plate. "The Little Fox plate" makes eating fun and easy.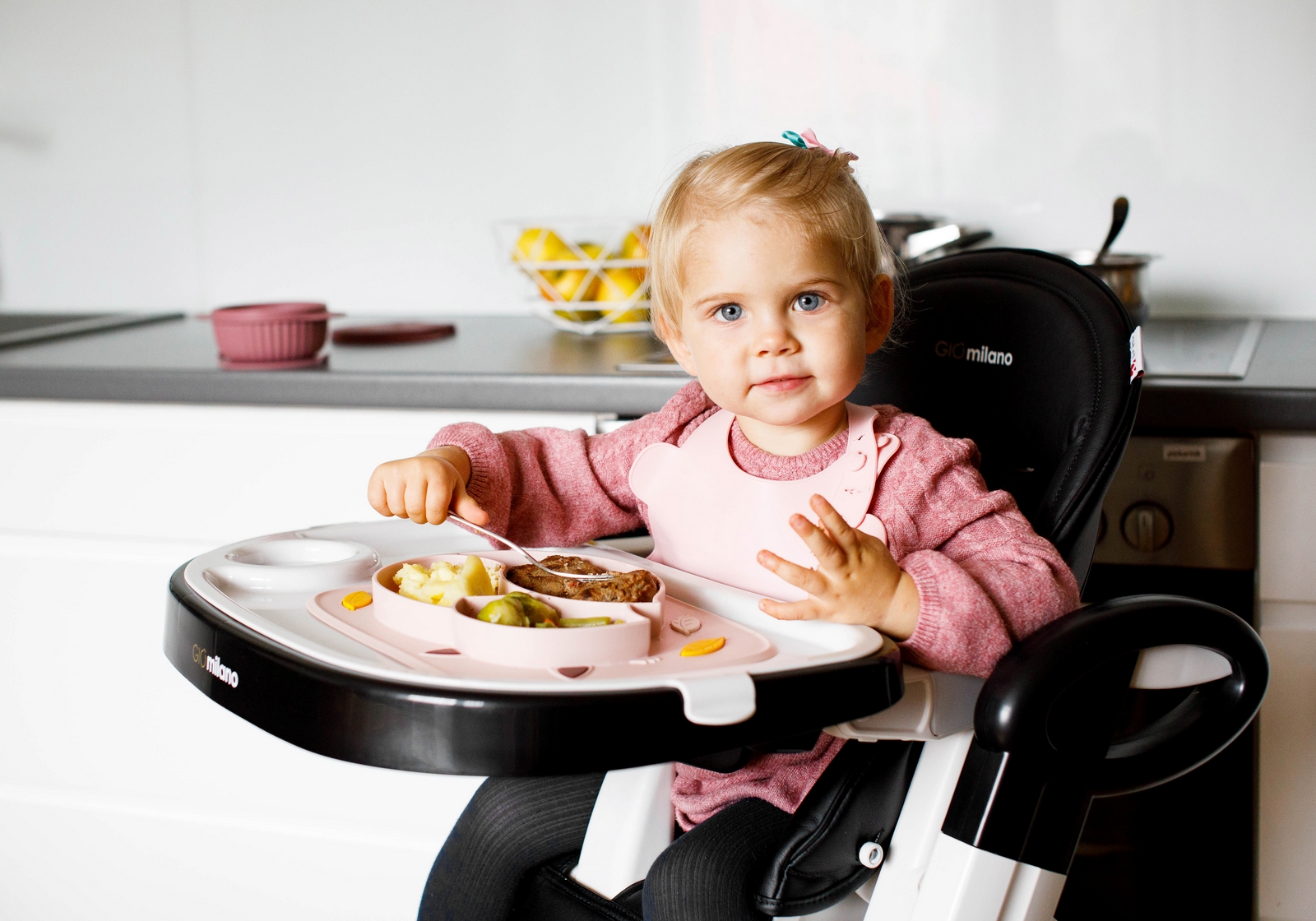 Safe product
•Age: 6mth+
• Compilant with EN 14372
• Dishwasher-safe
• Can be used in microwaves, ovens and freezers (from -20 °C to 220 °C)
• Fits most types of high chairs
• Hygienic and easy to clean
• BPA-free
• Scratch-resistant silicone surface

The product is available in two colour versions: blue and pink. 

You can also find other products from the GIOfresh series which will help with introducing new foods to your child's diet on our website. 
Perfect product
Material: 100% food grade silicone  
Product dimensions: 28.6 x 2.5 x 21.0 [cm]  
Packaging dimensions: 28.4 x 2.8 x 21.2 [cm]   
CN code: 3924 10 00